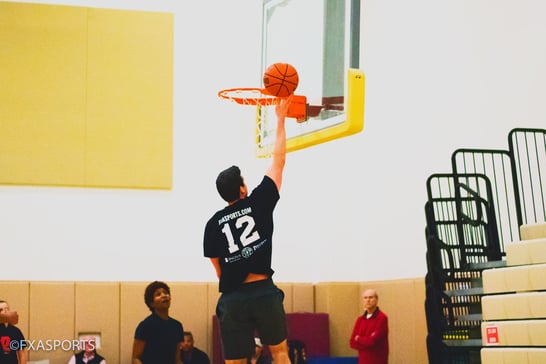 This past summer our basketball leagues found a new home with United Sportsplex in Manassas. We had a great fall season and we're excited to return this winter. Whether you've been playing since this summer or ready to get back out there we've compiled some videos to help you train for leagues starting in early January. These exercises and drills can easily be done at home or wherever you enjoy working out.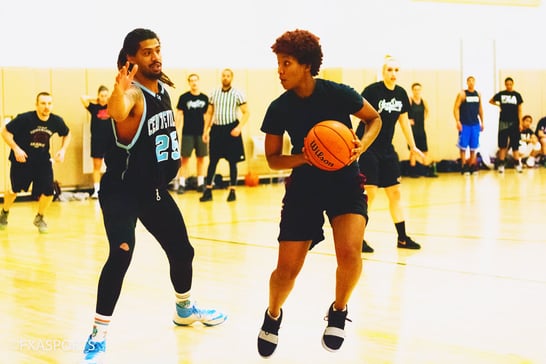 3 Basketball Videos to Increase your Strength and Agility at Home
1.How To: Top 5 Explosive Basketball Strength Exercises For Basketball Players At Home!
This is a complete strength workout for upper and lower body training.


2.The Ultimate Basketball At-Home Workout Guide
Watch this video for Dynamic Warm Ups, Agility Drills, Speed Drills, Ball Handling, Lower Body Strength, Upper Body Strength, Core Work, Injury Prevention and Nutrition tips.
3. How to Improve Dribbling - Basketball Drills at Home
Three dribbling drills that you can do at home to improve your game.
FXA Basketball Leagues
Sign-up for winter leagues by Sunday, December 27 and play seven regular season games with playoffs for the top teams. Choose from co-ed and men's leagues for skill levels ranging from social to elite divisions. If your friends are ready to ball with you, sign-up as a small group or a full team or meet new players as an individual and get paired with a team. If you need a refresh, here are the rules. See you on the court!
Choose from the following Basketball Leagues this Winter:
Check out all our leagues

here

.