As we begin to reopen America and return to the "new normal," how do we go from our new found home bodyweight workouts to assembling with a team to practice, train or compete? Or even for those who have sat around for the past three months and gained a little extra weight, that are now ready to get back to playing organized sports. With anything active, anytime there's an absence from a physical activity for a long period of time, there should always be a slow integration back into it.
If you're someone who's used to going to the gym daily to lift weights, but the gym closes for three or more straight months and now you're unable to lift any free weights, when the gym reopens, you can't go in and immediately throw 225 pounds on the bar! There should always be a slow progression back. This progression will prevent nagging hamstring injuries or tears that usually occurs when any athlete returns to active competing from a period of inactivity. When returning to any activity, going from zero to high training frequency or intense competition can result in excessive soreness and fatigue, which can also lead to small injuries if not treated properly.
This principle applies to all of us; whether you're a finely-tuned athlete, or just love getting out on the field a few times a week to compete and have fun with your friends.
"Okay, Erik, that all sounds great, but I have no clue how to do that. I just show up 10 minutes before my game to make sure my cleats are tied." That's okay, we've all been there!
To help everyone start to return to playing shape, I'm excited to partner with FXA Sports to offer clinics starting June 25th thru July 2 at Arrowhead Park (Centreville, VA).
What will the Agility & Footwork Field Training Clinics offer? The slow progression needed to get back into full speed playing mode. The workouts will be phased in gradually and progressively up to full intensity and higher volumes to encourage proper acclimatization, build confidence, and minimize the risk of health and injury. Each session will provide multi-sport applicable drills that will help with foot speed, explosion, and agility to take your game to the next level. (All skill levels welcome.)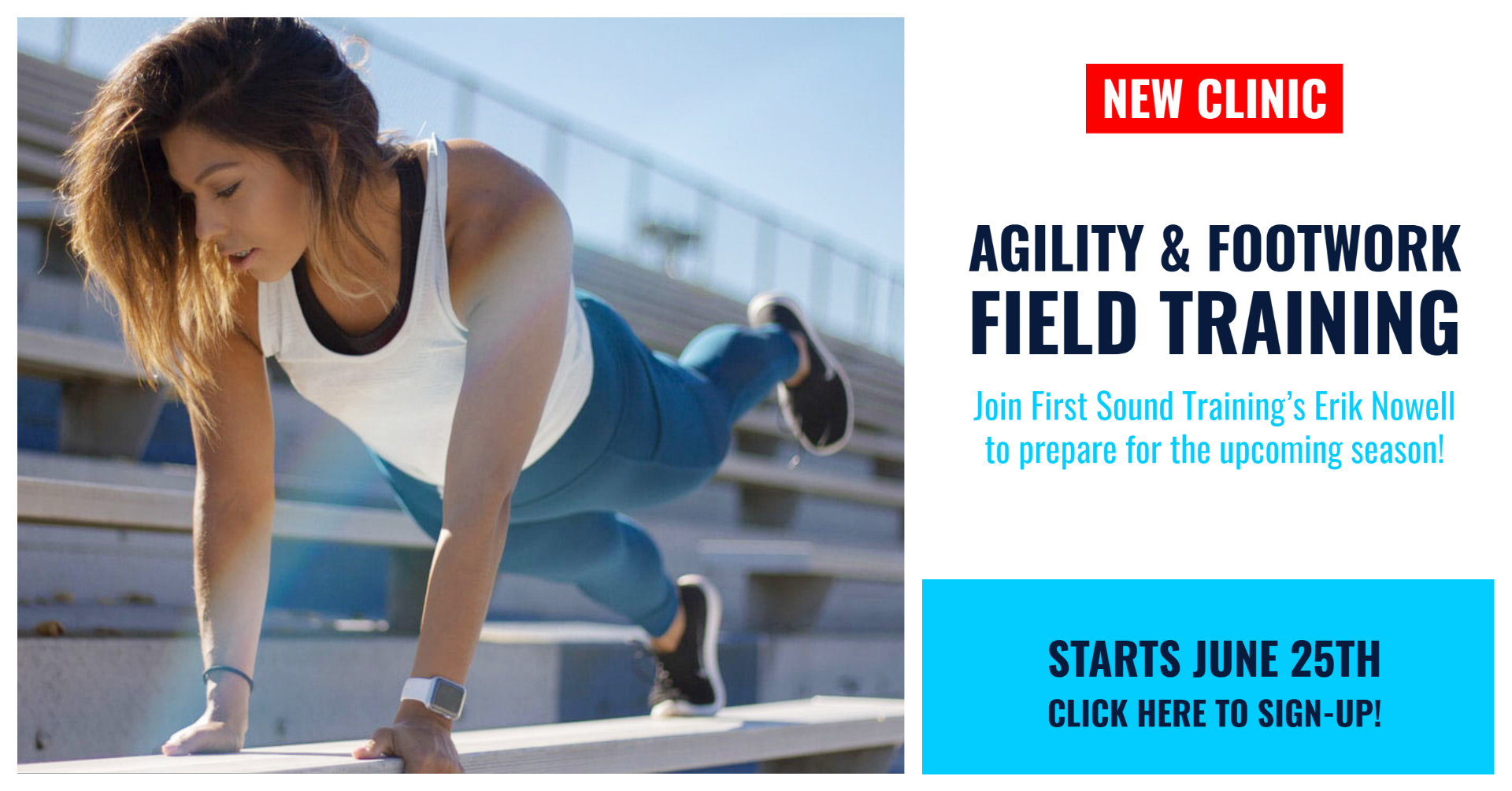 About Erik
I was born and raised in Charlotte, NC and played football at East Carolina University as a WR/PR. I moved to Northern, VA May 2010. I have been coaching, training and developing athletes for about four years now. I specialize in the agility, footwork, speed and explosion of all sports.
I've always wanted to do more in the area when it came to the youth. And with my athletic background and knowledge, I knew starting my business was my deepest purpose. In the past 4 years I've coached/trained athletes to schools like Notre Dame, Stanford, Princeton, Michigan, Penn State, UVA, UNC, Georgetown and most recently saw my first athlete, Michael "Mookie" Dereus, sign with the Ravens. This journey has truly been a blessing and seeing these young men and women achieve their goals in their perspective sports is an amazing feeling.